Article by Essex Live:
Everyman Chelmsford opens December 16th and we've had the first look inside the finished cinema.
When you walk into the foyer area, there is a large bar to your right and comfortable seating dotted around the spacious entrance. The seats range from comfortable sofas to coloured stools and a deep blue velvet banquette. The bar sells beers, wines and spirits along with a large selection of soft drinks. Spielburger restaurant is up and running too, with the serving hatch built into a huge wall covered with a black and white photographic print. Meals include an antipasti sharing platter, pizzas and burgers including the House Burger served with four cheeses, cured streaky bacon and house sauce and a Halloumi Burger with roasted peppers, aubergine and harissa mayo. Snacks at the bar include popcorn, honey roasted cashews, wasabi peas and chilli bites. Or for those with a sweet tooth, chocolate buttons, honeycomb bites, retro candy and cakes.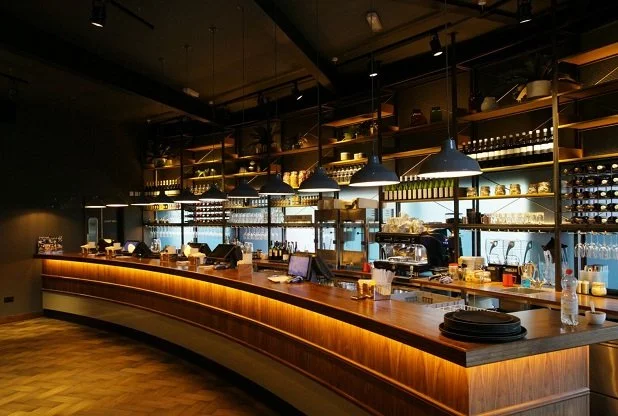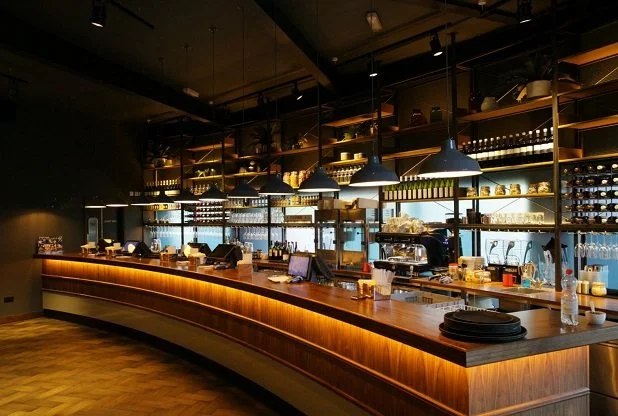 The overall feel of the foyer is industrial chic mixed with natural tones. There's metal lettering and the walls of the foyer are partly tiled for that unfinished look. The whole cinema is decked out with wood panelling and there are plenty of plants too. But of course it's the screens that everyone is really excited about – and they don't disappoint.
There are five main screens, each with a different colour scheme. The back wall of each screen is decorated with a giant, Hollywood-style photo, some black and white and some in colour. They depict glamorous ladies and dapper men with a 1950s vibe. One of the biggest pulls of Everyman cinemas is the seating. Each screen is filled with comfortable sofas and armchairs, which all come with cushions and a side table. The colour scheme is different for each screen – one is dark grey and orange, one is red and black and another is turquoise, black and white. The sofas are covered with luxury fabrics including velvet and soft waffle. There's plenty of legroom and the handy tables mean you don't have to put things on the floor. The sofas also have ledges at the back so the person behind you can use it as a footrest.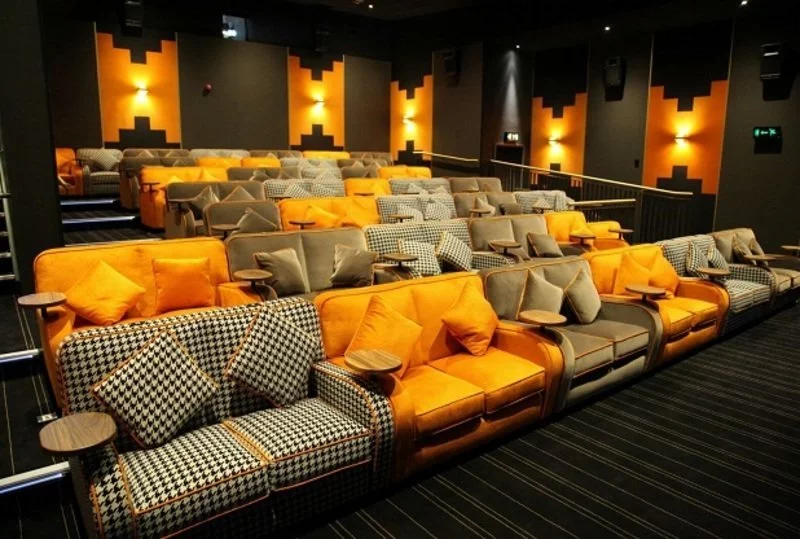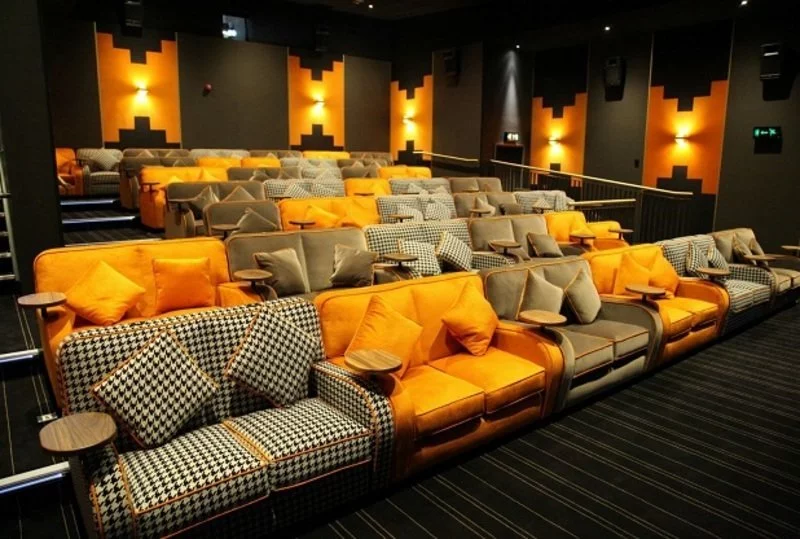 What about the films? Everyman Chelmsford is opening on Friday with four movies – Rogue One: A Star Wars Story, Fantastic Beasts and Where to Find Them, Sully and Moana. On their opening night and weekend, many of the Star Wars showings are almost sold out, but there are a few tickets left for most screenings – as long as you get in quick.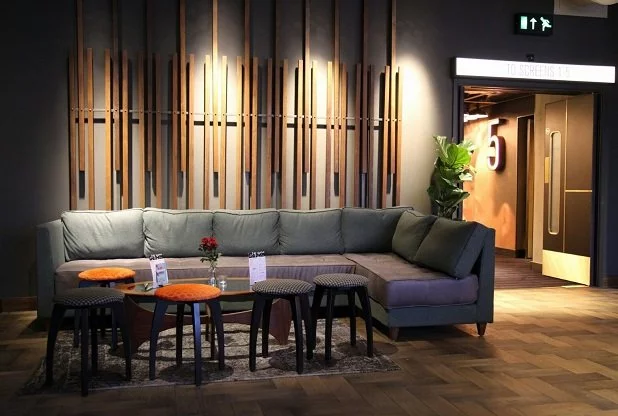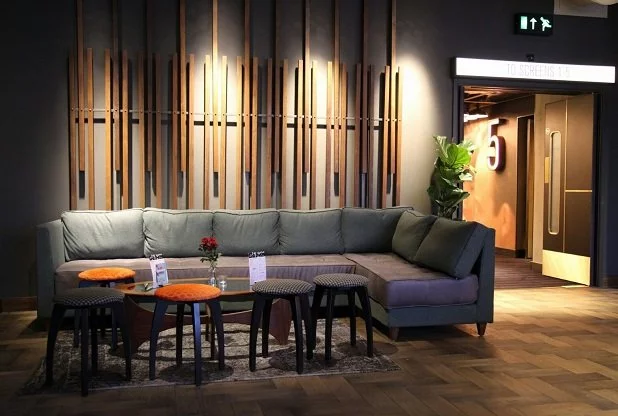 Manager Louise Banister said:
"Some people have said that we're a bit mad opening with Star Wars but I can't wait, it's going to be really good fun. It will be cool to have Passengers next week too. We definitely have something for everyone, there are films for the adults but we've got Disney's Moana too so people can bring their children. We are so excited to be finally opening in Chelmsford. It's taken months to pull it all together but we're finally ready and it's going to be worth the wait. We've had a few test screenings and it's been lovely to see everyone's reaction. Everyone has said 'Oh my God!' We want everyone to come down and see what we've done here. People always ask me what's so different about an Everyman cinema and I say 'Everything'. We've already had people say to us 'we're never going anywhere else'."
There is a sixth private hire screen which will be available to use in January.